SICAM Pordenone 2022 – Discover innovation. Explore possibilities.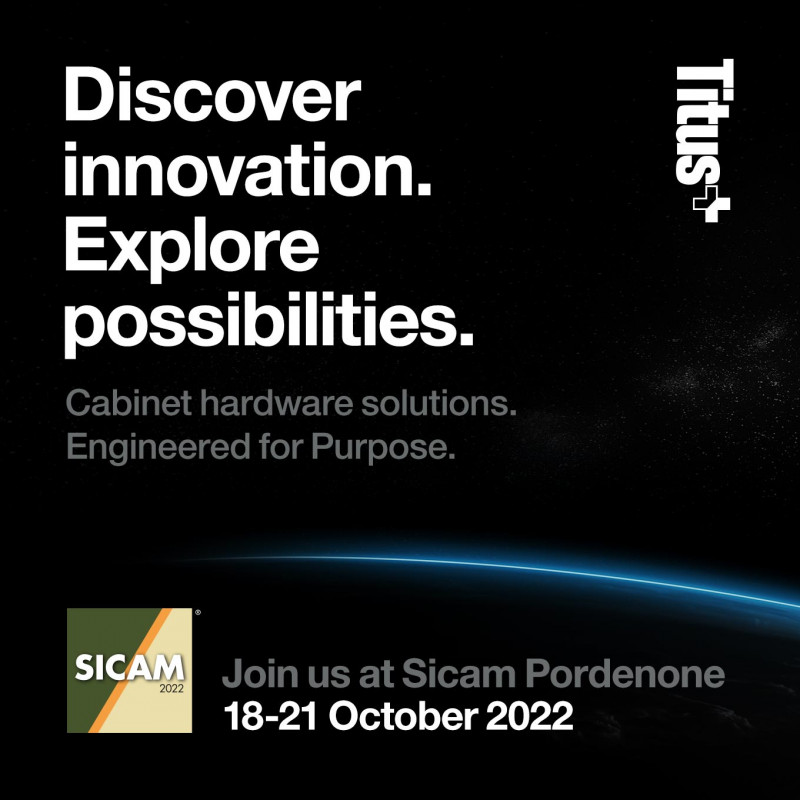 SICAM Pordenone 2022 – Discover innovation. Explore possibilities.
We can't wait to attend SICAM trade show, the international trade fair for components, semi-finished products, and accessories for the furniture industry, from 18-21 October 2022, in Pordenone, Italy – and we hope to see many of you there.
We're delighted to have the opportunity to reconnect with our partners and friends in person, and we're looking forward to the opportunity to showcase some of our exciting new products.
You'll find us on stand B44/C45 in Hall 2. Join us and discover our range of forward-thinking designs. We'd love to see you there.
Working with our customers, our goal is to simplify furniture assembly. Our solutions improve processes, and we continue to be a reliable partner in the supply of volume components for some of the world's most renowned furniture manufacturers.
We'll be exhibiting a range of our usual bestsellers at SICAM Pordenone, in addition to some exciting new products among which we present:
System 6 connectors 2nd generation - Performance-engineered connectors for simplified and easy wardrobe and storage system assembly. This family of performance-engineered connectors allows for simplified wardrobe and storage system assembly. The connectors feature an elegant square design that allows a large surface area of the product to rest on the panel when tightened, ensuring optimum positioning. Anti-rotation ribs prevent cam rotation and panel shift, while the Angledrive feature on the cam makes these connectors an ideal choice for applications where space for assembly is limited.
New damping solution - Damper for cold environment. The latest product to arrive as a result of our Engineered for a Purpose philosophy, these state-of-the-art dampers are specifically created to work effectively and reliably in cold environments. By providing reliable damping at temperatures down to -30°C, they offer a convenient and affordable solution to challenges including the damping of doors in freezers, wine coolers, mobile equipment, and automobile applications.
Make sure to get your free ticket here.
Join us and see our new products in action at SICAM Pordenone, 18-21 October 2022 at Fiera di Pordenone. You can find Titus on stand B44/C45 in Hall 2, where we'd be delighted to talk you through our innovative range of products and how they can benefit you.
We are looking forward to meeting you there!
For more information about Titus at SICAM 2022, click here.