Titus Technologies presents 'Precision component engineering excellence' at GIFA 2023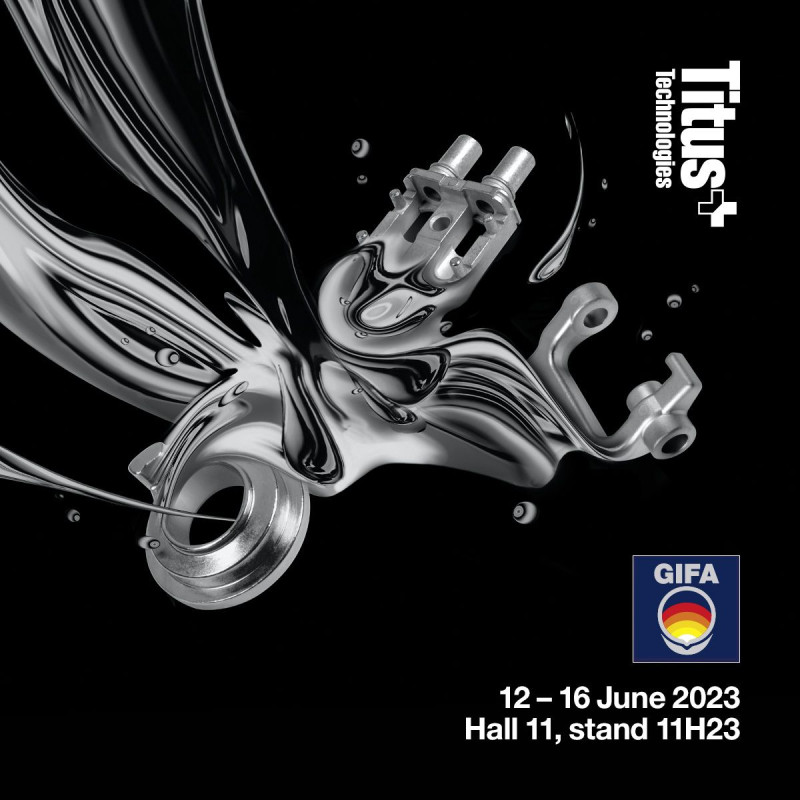 Titus Technologies presents 'Precision component engineering excellence' at GIFA 2023
Join us at GIFA 2023 in Düsseldorf, Germany, from June 12 to 16, 2023, as Titus Technologies presents its innovative die casting solutions. Explore our standout offerings, including the advanced LamaCaster machine, precision die casting parts, and the stand-alone ingot feeder.
With our 'Totally integrated engineering' approach, Titus Technologies provides comprehensive die casting services, from value engineering to multi-slide die casting machines and precision zinc components. Discover TitusCast, the precision die casting unit catering to all multi-slide die casting needs.
The LamaCaster machines offer advanced technical advantages, boasting fast cycling small tools for high production rates and precise manufacturing. Designed specifically for tightly toleranced and complex parts, these machines ensure superior precision, consistency, and cost efficiency. Their compact design and user-friendly interface provide maximum manufacturing flexibility, allowing for seamless integration into diverse production setups.
Titus Technologies displays expertise in precision zinc die casting parts, using in-house facilities for development and production of complex small zinc castings. Customised insert casting cells are available, meeting diverse customer requirements. With a global reach and dedicated service, Titus Technologies caters to customers worldwide.
At GIFA 2023, you will also be able to discover the stand-alone ingot feeder, which optimises the die casting process, offering enhanced control and labour utilisation. It ensures precise metal temperatures and levels, minimising production issues and eliminating manual monitoring. This allows for better resource allocation and staffing optimisation.
Visit the Titus Technologies stand at GIFA 2023 to discover our advanced die casting solutions. Experience comprehensive support, training, and a seamless customer journey. With energy-efficient machines and digitised production capabilities, Titus Technologies empowers your industry competitiveness. Join us at Hall 11, stand 11H23, and witness our 'Totally integrated engineering' approach to revolutionize die casting processes.
We are looking forward to meeting you there!
Your Titus Technologies Team