Minister of Economic Development and Technology, Počivalšek and President of the Chamber of Commerce and Industry, Gorjup visited Titus Dekani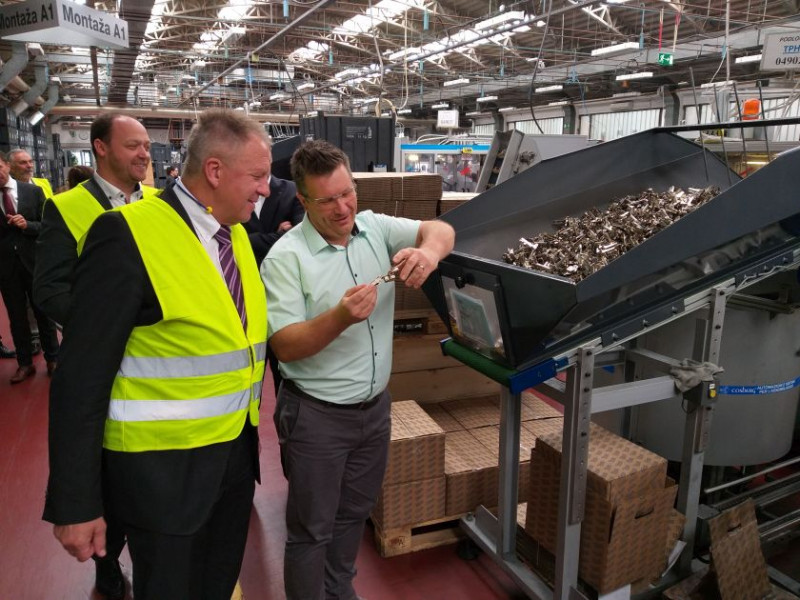 Minister of Economic Development and Technology, Počivalšek and President of the Chamber of Commerce and Industry, Gorjup visited Titus Dekani
Chamber of Commerce and Industry of Primorska and Titus Dekani organized a visit for the Minister of Economic Development and Technology Zdravko Počivalšek and the President of the Chamber of Commerce and Industry of Slovenia, Boštjan Gorjup, to the company Titus Dekani.
The eminent guests were interested in understanding the development plans of the company, Titus is an innovative and progressive company that makes an important contribution to the industrial development of the region.
 Minister Počivalšek also visited a part of the production facilities in Titus, and his visit continued with meeting with a group of foreign investors from the coastal region. The discussions were held at the level of the chairmen of the board and owners. The minister was interested in the areas in which the Slovenian investment environment is experiencing obstacles and where investors from abroad identify potential improvements in operating conditions within the region and throughout Slovenia.
"We are very pleased and honored to have hosted today's meeting and we applaud the Minister for taking the time to learn about the experience of foreign investors in Slovenia," said Robert Appleby, Chairman, and Owner of the Titus Group.