Join Titus at KBIS 2021 virtual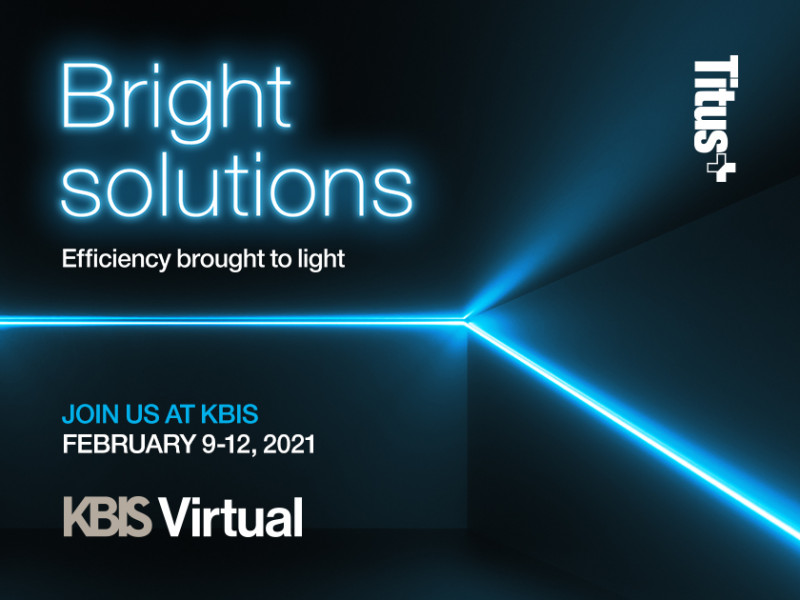 Join Titus at KBIS 2021 virtual
Bringing the kitchen & bath community to you, no travel required! The world has changed, and trade shows are changing too. An extraordinary event for extraordinary times, KBIS Virtual will allow you to learn, connect, and discover, wherever you are in the world.
The Kitchen & Bath Industry Show® (KBIS), North America's largest trade show dedicated to all aspects of kitchen and bath design, will be all-virtual February 9-12, 2021. 
Join Titus virtual booth for an inspiring, interactive online platform that showcases the latest Titus products, trends, and technologies. We will be displaying the fastest and easiest to mount hinge on the market: T-type hinge in all its versions; a valuable slide-on alternative with integrated damping: new B-type-i3 hinge; Push latch, a solution for effortless touch opening of handleless cabinets for universal use on doors and drawers; the innovation prize-winning Quickfit TL5, a high-performance Quickfit dowel for use in multiple wooden materials; Tekform Slimline drawer, the perfect solution for high-end kitchen and bathroom furniture, and much more.
Welcome to Titus innovative solutions! See you on February 9-12, 2021, online.