Quality
Quality has a broad meaning for us: it is our guide in the selection of materials, work processes, internal relations and cooperation with partners. We believe that the Titus Mission is achieved most effectively through the management of our design, manufacturing and service activities in conformance with ISO 9001 standard for quality management.
Quality Products
Our integrated quality system assures high volume manufacture to technical specification. We regularly assess products in our own test labs as well as by international institutions such as LGA (Germany), CTBA (France), FIRA (United Kingdom), CATAS (Italy), AIDIMA (Spain), and others.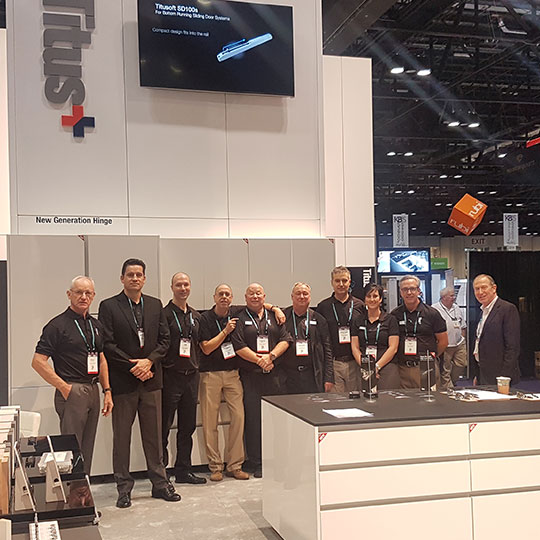 People Working for People
We are passionate and prove every day that a very technical brand can be - and has to be - human. We don't just accept what everybody else is doing. We look outside the box to find new, innovative design and engineering solutions. We have the ability to listen to our customers, which enables us to offer them precisely what they need. The relationship with our clients, with whom we gladly share our experiences, makes us unique. Understanding precisely what each customer needs has always been at the roots of our design process and it is the foundation of our success.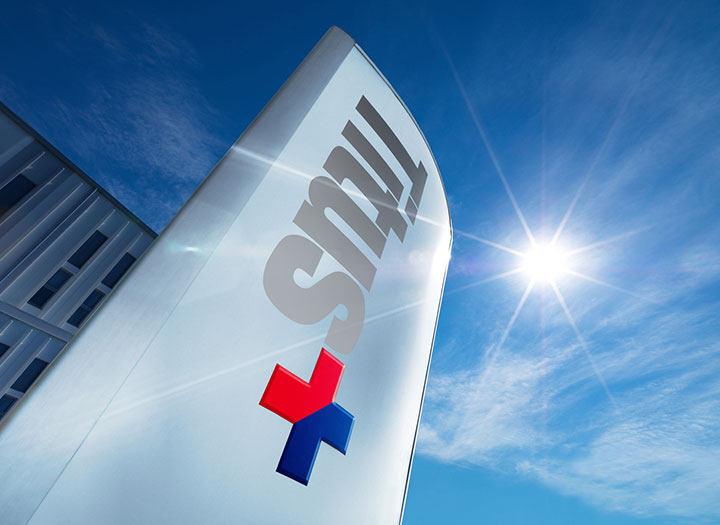 Our Principles
Always gain total knowledge of our customers and their markets.
Focus on identifying and creating high volume component niches.
Meet our customers' expectations with global consistency.
Build long term associations with customers, suppliers, colleagues and shareholders.
Invest in abilities of individuals at every level.
Continuously enhance input efficiency and sustainability.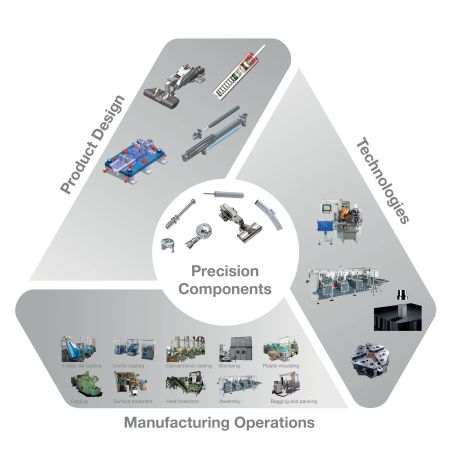 Totally Integrated Engineering
Each of the three main areas of our expertise supports and creates added value for the other two.
All the main technologies and services required for high volume production of hardware are available in-house, including die-casting, molding, forging, stamping, heat treatment, application of galvanised finishes, assembly, bagging, and the testing laboratory. This results in a complete service for our customers - a totally integrated engineering:
short time to market for innovative and efficient Titus solutions
smooth and fast transition from prototyping to bulk supply
extended product design possibilities
strengthened product offering for furniture manufacturers and other OEM customers.
Sustainability
We put our values into practice with our commitment to sustainable development.
At Titus Group, we implement our business mission, pursue our vision and conduct our daily business with commitment to sustainable development, both locally and globally. Measures to ensure that pursuing our growth and prosperity has no or minimal impact on the environment are integrated within all our business functions. It is our policy to ensure that all our activities conform to an environmental management system within the requirements of the International Standards ISO 14001, as well as the ISO 50001 standard for energy efficiency and the FSC® standard for sustainable and responsible use of forest resources. We also strive to continuously reduce the energy consumption with investments in existing equipment. Conforming to ISO 50001 Energy efficiency is an important criterion in deciding on new equipment. 
The four pillars of our environmental policy are:
Development of products that have minimal impact on the environment throughout their lifecycles
Inclusion of the best available technologies in the production processes
Minimizing the use of space, natural resources and energy, and reducing emissions
Responsible waste management
Policies, certificates and statements